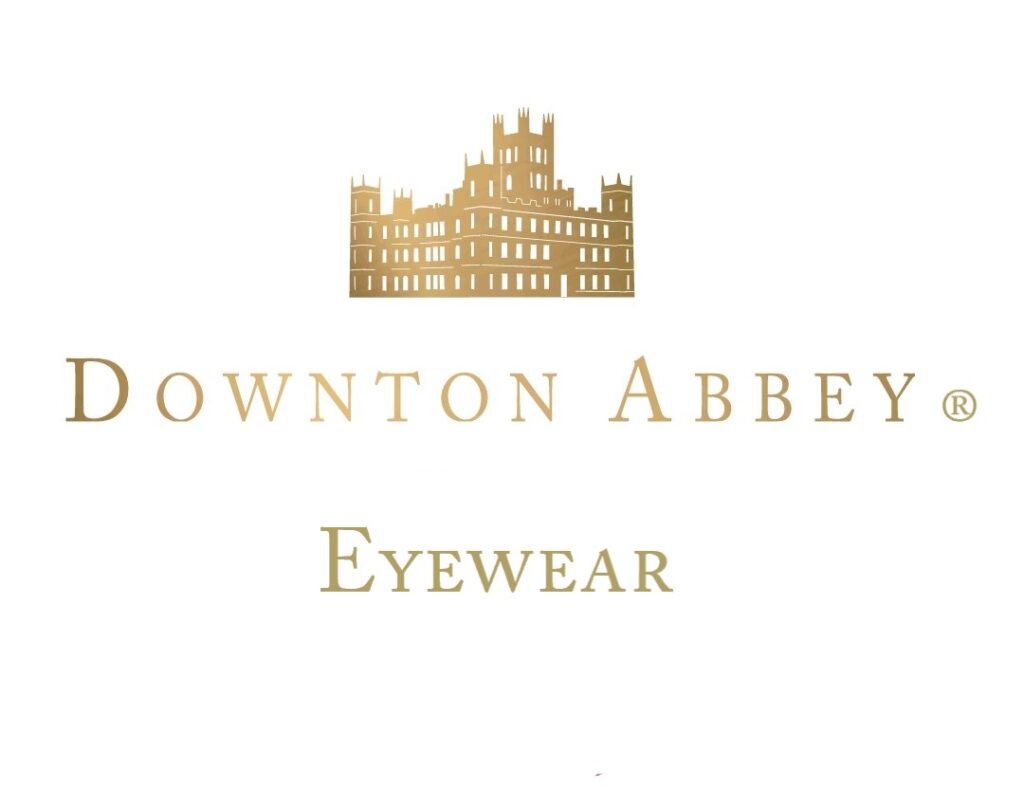 Inspired by the opulent beauty of the television series and major motion picture, we are pleased to announce we have licensed and developed Downton Abbey® Eyewear by Bonavista Optics, designed and produced with the highest in quality style and workmanship worthy of the name.
Our anticipated launch date for the Premiere Limited Edition Sunglasses will be in mid-late 2020, available directly from this site. (Due to Covid-19 we are awaiting factories to be operating fully). We will be making announcements throughout the year regarding the roll-out of the Downton Abbey® Eyewear line, to be available from your favourite optical retailer or eye doctor.
UPDATE!
We will soon be taking your pre-sale orders for our Premiere Limited Edition Sunglasses, wherein you will receive a signed and numbered Certificate for your Premiere Limited Edition Sunglass of choice. There will be 250 of each of the two Limited Edition models made. Handmade in the United Kingdom especially for this occasion, these Limited Edition Sunglasses will be distributed within a few months to the certificate holders only. Limit two (2) per customer.
Downton Abbey® Eyewear by Bonavista Optics frames are opthalmic quality-meaning you can put prescription lenses in them through a licensed authorized optician at a location near you or through Bonavista Optics with a current prescription from an Optometrist or Ophthalmologist in the USA. Call or email us for details.
1912 Downton: Reminiscent of the period, this round vintage style acetate frame is a rich tortoise shell colour. The front sides bear the Downton Abbey "DA" logo in gold, demonstrating the opulence of the brand. It is further enriched with gold coloured nosepads and brown UV protected lenses. You will feel like a true aristocrat wearing this sunglass at your next outdoor reception. Size: 42-25-140 Unisex $249.00 USD
1926 Downton: Celebrating the 20's, the design is an oval sheer champagne coloured acetate with dark green UV protected lenses. It has the recognizable Gold Downton Abbey logo on the side temple. This smart, chic frame will be the 20's icon you will want to wear every day of this century. Size 50-22-145 Unisex $249.00 USD
We trust you are as excited as we are to bring our luxurious eyewear collection to you!
Keep checking back for regular updates. "Like" and watch our Instagram and Facebook pages (links below) as well for the latest information.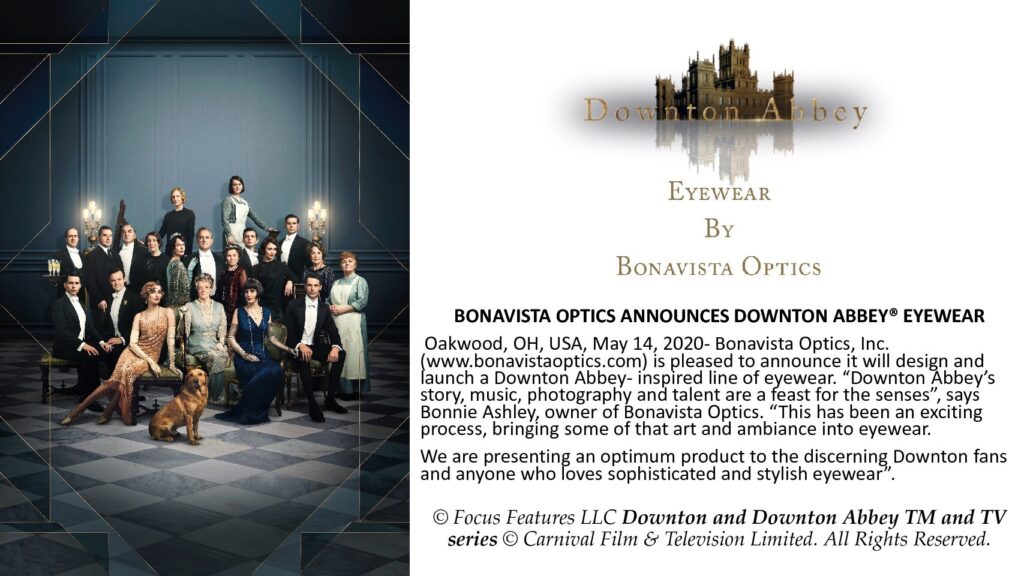 No products were found matching your selection.